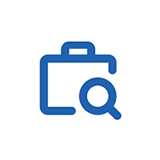 The opportunity to work with a Biotech in London, who focuses exclusively on the development of innovative cancer treatments, has become available to an experienced CMC Expert on a freelance basis. This project will last from 6-9 months and requires a professional on a full FTE with an immediate start date. My Client is offering 3 days onsite and 2 days remote working.
Responsibilities include:
CMC Lead (module 3)
Liaising with cross-functional departments
Responsible for Regulatory filings such as IND/IMPD
Supporting from pre-clinical through to phase 3 clinical trials
Suitable candidates will have:
10-15 years experience in CMC
Small molecules, biologics and drug substance experience
Experience with regulatory filings (IND/IMPD)
Oncology experience
Pre-approval experience
I specialise in recruiting Regulatory Affairs professionals throughout Europe, if you would like to speak to me regarding the above position then please call me today on +44 (0)1293 77 66 44 for a confidential discussion.
Alternatively you can reach me on or e-mail me on
If you are interested in discussing any of my other vacancies, or simply want to be made aware of opportunities as they arise then please contact me or have a look at available jobs on the
I look forward to hearing from you soon!
Jasmine Smith
Contract Consultant ~ Regulatory Affairs
+ 44 (0)1293 77 66 44
Barrington James